At Property Brokers we think a bit differently. Always have.
Looking to turn innovation and ambition into a successful career? You're going to want to get in touch with us!


We are positive and enthusiastic and spend too much time succeeding to worry about the problems others seem to focus on.
Our people come from a variety of backgrounds. Some have degrees, some don't. Some are 25, some are 65. We've got butchers and bakers and candlestick makers, (we haven't actually got a candlestick maker) but the one common trait we can find in all of our people is an above average desire to succeed. An ambition to be better than average; to make a better income, provide a better service, to have a better quality of life that drives them to be part of one of the most exciting and dynamic organisations in New Zealand.


Anyone can succeed
Education and personality are not success indicators. No experience required as full training is provided.
Job satisfaction
Enjoy the personal fulfilment that comes with helping people to own their home.
Unlimited earning potential
Get back in income what effort and energy you put in. If you are committed, you will succeed.
Be your own boss
You choose your work schedule, create your culture and answer to yourself.

Training and support
Our training and support is second to none.


Trusted, respected and loved Real Estate brand
We're good honest provincial people, and we're great at what we do.


It's great being on the winning team
We are the market leaders in most of the areas we do business.


We invest in our people
Everything we do is to help you succeed.


Culture
You're joining a family. We look after each other.

People
Energetic, enthusiastic, positive, fun, caring and successful.


Kiwi made
100% family and kiwi owned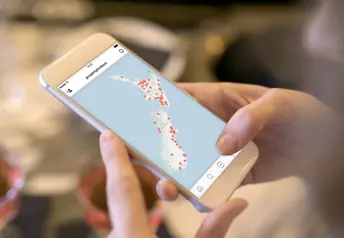 Current events
Looking to turn your innovation and ambition into a successful career? You're going to want to attend one of our career events!

Vacancies
We are a close-knit team; our people are highly valued and well-rewarded. We love what we do, and it shows!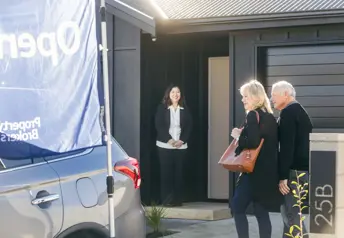 Get qualified
Could a career in real estate just might be for you? Get qualified through Property Brokers to set yourself up for success.

Bring the drive and attitude, we'll bring the training and support


Want to know more about working with us?

Find a Salesperson
From the top of the North through to the deep South, our salespeople are renowned for providing exceptional service because our clients deserve nothing less.


Find a Property Manager
Managing thousands of rental properties throughout provincial New Zealand, our award-winning team saves you time and money, so you can make the most of yours.


Find a branch
With a team of over 850 strong in more than 88 locations throughout provincial New Zealand, a friendly Property Brokers branch is likely to never be too far from where you are.