Looking for a place to call home? We can help.

Healthy Homes
A property lives and breathes just like you do. And, a property can get sick and can make everyone living in it sick too. We proudly manage properties that meet the Healthy Homes Standards, helping to keep you and your family warm, dry, comfortable and healthy.

Support 24/7
A term used often, but in most cases, it can't be substantiated. We operate key areas around the clock, ensuring tenants can book in to view a property at any time, maintenance issues can be reported to our after-hours support centre for quick action.

Finding your perfect place
We manage thousands of properties throughout New Zealand and have access to an extensive range of properties to suit your needs, so we are sure to have something that ticks your boxes! Explore our available properties or contact one of our friendly Property Managers today.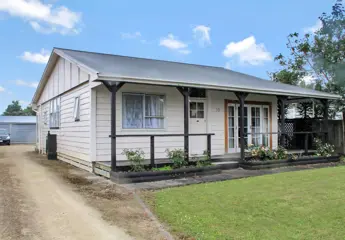 2

1

2

Could this be your next rental property? Confirm all viewing times and how to apply at: pb.co.nz on your device and click on the "Book a viewing" or "Apply online" link! Please do not enter the property outside of the set viewing times. Large home with bonus of rumpus room off the double garage for extra space. - Two double bedrooms - Large open plan kitchen with stove, dishwasher & walk in pantry - Living area with wood burner, opens to covered side deck - Bathroom with shower, bath, toilet & vanity - Separate laundry - Double garage with rumpus room - Unfurnished - Fully fenced back yard - Lawns/gardens maintained by tenant - Pets by negotiation Rent: $460.00, Bond: $1840.00 - Total in-going amount: $2300.00 EE Book your viewing today so you don't miss out!
$460 per week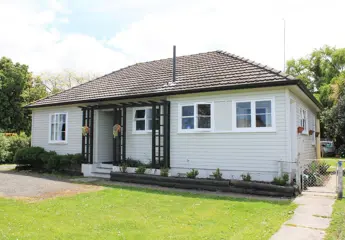 3

1

Could this be your next rental property? Confirm all viewing times at: pb.co.nz on your device and click on the "Book a viewing link"! Please do not enter the property outside of the set viewing times. Three bedroom home, close to schools, Drs and Pharmacy. - Bedrooms: Two double bedrooms and one single. - Kitchen: Plenty of storage. - Lounge/Dining: Open plan lounge and dining. - Insulation Compliant. - Bathroom: Shower over the bath. - Parking: Onsite parking. - Lawns and Gardens: Lawns and gardens maintained by the tenant. - Pets: Sorry no pets. Available 15/08/2022 on a Fixed 1 year tenancy. Rent: $580,00, Bond: $2,320.00 - Total in-going amount: $2,900.00 AW Book your viewing today-this property wont last long!
$580 per week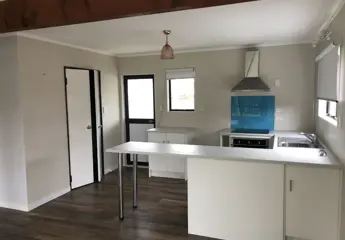 2

1

1

Could this be your next rental property? Confirm all viewing times at: propertybrokers.co.nz on your PC and click on the "Booking a Viewing" link! Please do not enter the property outside of the set viewing times. Looking for reliable trustworthy tenants. This home is situated at the end of a shared driveway, on a small easy care section. My owners are looking for Professional working couple or single person. Please note: This property is not suitable for young children or elderly as there is steep internal stairs to bedrooms. - 2 double bedrooms - Modern open-plan kitchen / dining / lounge - Heated by Gas heating - Modern bathroom with gas hot water - Single garage - Separate laundry - Lawns/gardens maintained by the tenants - Sorry NO animals allowed Available now on a 12 month Fixed Term Tenancy Rent $320.00, Bond $1280.00 - Total in-going amount $1600.00 AH This property will not last - book your viewing today! PLEASE NOTE: The way that property managers advertise and show properties has changed due to COVID-19. Tenants are now required to pre-apply for a property before any viewing can be confirmed. This is to ensure the most suitable applicants view a property in order to help reduce the potential spread of COVID-19. Standard tenant checking practices apply, in accordance with privacy commission guidelines and your permission is provided at the application stage. It does mean some tenants may not be successful in their application to arrange a property viewing, however, this is a temporary process in accordance with safety measures.
$320 per week
Discover the provinces
Heartland New Zealand has been the place that we proudly call home for more than 35 years now. Whether lush and landlocked or hemmed with golden, sandy beaches, the provinces have something for everyone. We love living in the regions and know our areas better than anyone. Explore and discover the difference that living in the provinces offers - we know you will love it as much as we do!

"Property Brokers has been associated with our rentals for the last 4 years. We've always been impressed with their attitude and friendliness. Care for our properties is constant and communication is excellent. We are kept well informed and know things are dealt with promptly. The no nonsense approach and detailed inspection reports ensure things are kept on top of."
Rachel and Wilfred Van Beek
"I trust Property Brokers to manage 23 of my properties, so I have significant opportunity to see the quality of their service, and it is excellent. I have dealt with many property management firms across New Zealand and Australia, and have found these guys to be consistently the best I have dealt with anywhere."
"Our trust has used Property Brokers for over 15 years. The fact that we used them for so long is testament to the quality of the service they provide. They are excellent at communicating, we are kept fully informed of any tenant issues, property maintenance issues and vacancies. Their systems are reliable, their property inspection reports are detailed, and the rental payments are always on time."
Need help finding a place you can call home?
From the top of the North to the deep South, Property Brokers manage more residential rental properties across the regions than most other rental companies. For all your rental needs, contact us first.

Find a Salesperson
From the top of the North through to the deep South, our salespeople are renowned for providing exceptional service because our clients deserve nothing less.


Find a Property Manager
Managing thousands of rental properties throughout provincial New Zealand, our award-winning team saves you time and money, so you can make the most of yours.


Find a branch
With a team of over 850 strong in more than 88 locations throughout provincial New Zealand, a friendly Property Brokers branch is likely to never be too far from where you are.