Reduce risks. Maximise returns.
Property Brokers is New Zealand's third largest landlord, we know our markets intimately. Our experienced Property Management team is invested in the success of your tenancy, this is why we offer our landlords a service guarantee - no rent arrears, guaranteed tenancy, and excellent service every time, or we'll pay.


Why use Property Brokers to manage your property?

Guaranteed rent, or we'll pay.
We are invested in the success of your tenancy and are so confident in our tenant selection that, if a tenant we select fails to pay the rent, we will. We do not place a limit on the value of this guarantee; this shows the level of faith we have in our team and procedures. With more than 35 years' experience managing rental properties, we know how to collect your rent. We have systems and procedures in place that other agents aspire to.* Learn more.

Guaranteed tenants, or we'll pay.
We know the best ways to market your property and how to attract the best tenants. We are confident that our detailed and discerning selection process, qualified people, and extensive networks will get you the best tenants for your property, quickly. If we have not found a tenant for your property within twenty-eight days of the property being available, we will ensure that you continue to receive the full rental income.* Learn more.

Guaranteed great service, or we'll pay.
Our experienced Property Managers follow up on the smaller details that reduce wear and tear on properties. Our highly proactive approach to Property Management sees us looking not only to identify but also resolve issues, so these don't spiral out of control. We pride ourselves on exceptional service. If you are ever unhappy, and we are unable to resolve the problem, we'll pay your management fee for the month.* Learn more.
We manage properties, big and small.
We stand by our service guarantee, with no rent arrears, guaranteed tenancy, and great service every time, or we'll pay. We'll save you time and money, so you can make the most of yours. Our comprehensive property management service will help maintain your capital investment and provide you with the expertise to grow your investment in the years ahead.

Service Guarantee
We guarantee that once you entrust your rental property to Property Brokers we will give you peace of mind and optimal returns with our unique service guarantee - no rent arrears, guaranteed tenancy, and great service every time, or we'll pay.


Transparency
We're serious about transparency so you won't find us hiding charges - our exclusive and inclusive management packages clearly outline every cost. Another example of transparency is our partnership with Ask Nicely enabling seamless feedback.

Specialised compliance
We're dedicated to raising the bar in the industry. In an ever-changing rental market filled with legislative complexities, we don't only manage properties well; but offer a specialist compliance team to navigate change, and mitigate exposure.

Robust accounting
We collect more than $100 million dollars in rent annually. A core part of our Property Management service is the safe and transparent management of Owner's funds. Your money is secure, as our Trust account is regularly, and independently audited.


24/7
A term used often, but in most cases, it can't be substantiated. Our key areas operate 24/7 ensuring that core property management responsibilities are addressed - from booking in a viewing, logging a maintenance job, and accessing a client portal.


Centralised maintenance
We utilise centralised maintenance to facilitate and manage maintenance. This initiative allows us to respond to remedial work quickly, effectively manage partnerships with tradespeople, obtain good pricing, and effectively communicate to all parties.
Over 85 locations
Our award-winning property management specialists manage thousands of rental properties in more than 85 provincial locations. We know your local community and live and work alongside you. We wouldn't want it any other way.

Family owned
We're fiercely proud of being a local, family business, ensuring that profits and people stay right here. We're hard-working, honest folk with clear business principles and ethics we hold dear, and accountable only to our own family and you, our valued clients.
We survey everybody that does business with us using the Net Promoter Score (NPS) methodology. It ranks people on a scale of -100 to 100. This is the main measure we base our service and results on, the direct feedback from all our clients. (12 months to April - 5545 responses) *Perceptive research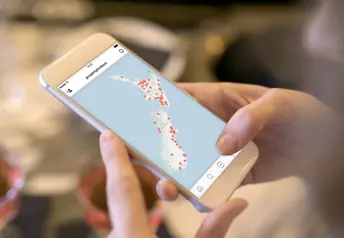 Here where
you are
No one knows property in the regions better than us. To know a market, you need to live in it. You can't service it from a distance. We partner with industry leaders to offer our clients unmatched insights, exceptional local and global reach and access to powerful exclusive databases.

Our promise
to you
When you work with us, you don't just have access to the one agent; you'll also have a team of equally committed salespeople, marketing experts and support staff, from the top of the North down to the deep South, working to get you the best result. This is our True Team Promise.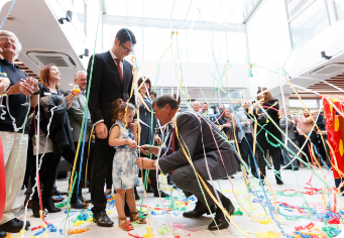 We give
back
We value commitment, community, family and fun, and we're loyal to where we are. That's why you'll find Property Brokers' people quietly putting enormous effort into all sorts of sports, cultural, charity and community events. It's our way of saying thank you for trusting us.

What's the next step?
With in-depth market knowledge, a good understanding of legislation, and a proactive approach, you can rest assured that all aspects of your property management requirements will be professionally administered by our award-winning team. Talk to us to see how we can reduce your risks and maximise your returns.

Find a Salesperson
From the top of the North through to the deep South, our salespeople are renowned for providing exceptional service because our clients deserve nothing less.


Find a Property Manager
Managing thousands of rental properties throughout provincial New Zealand, our award-winning team saves you time and money, so you can make the most of yours.


Find a branch
With a team of over 850 strong in more than 88 locations throughout provincial New Zealand, a friendly Property Brokers branch is likely to never be too far from where you are.