Reduce risks. Maximise returns.
It all starts with an experienced Property Management team. We are dedicated to raising the bar in the industry for tenants and landlords and use industry-leading technology to provide reliable, transparent, time-saving service solutions.

Why use a property manager

Maximising returns
As New Zealand's second-largest landlord, we know our markets intimately. Property Brokers manage more than 6500 properties, collecting rents of over 100 million, and enjoy higher occupancy levels.

Saving you time
Managing Property yourself can be time consuming and frustrating. Leave the hassles and stress to us and be secure in the knowledge your property will be managed efficiently and cost-effectively.

Minimising risks
Legislation under the Residential Tenancies Act is fast-moving and complex. By using a local, qualified and experienced Property Manager, you're assured that your tenancy is handled professionally.
We manage properties, big and small
We save you time and money, so you can make the most of yours. Everything our Property Brokers Rental Property Management division does contributes to our commitment to provide long term trouble-free tenancies for landlords and a great home for Property Brokers' tenants and their families.


We'll save you time and money, so you can make the most of yours.
Reducing your risks and maximising your returns, all starts with an experienced Property Management team.

Our biggest reward is our happy customers, but these are nice too...
Property Brokers took top honours in three categories and were finalists in a further ten at the recent 2021 Real Estate Industry of New Zealand (REINZ) Awards for Excellence. To be recognised in the top 1% out of 909 real estate companies in New Zealand is something we're incredibly proud of!

Centralised maintenance
We utilise centralised maintenance to facilitate and manage maintenance, allowing us to be agile, efficient, and obtain favourable pricing.

Family owned
As a nationwide business, we have the means of a corporate but the heart of a local company. We care about our staff, clients and how we operate.

Specialised compliance
Our compliance team are solely focused on managing the changing compliance and legislative requirements across the industry.

Transparency
We're serious about improving. Partnered with Ask Nicely, we survey investors and tenants seamlessly, allowing us to hear from everyone.

Robust accounting
We use an audited trust account system to manage funds. This integrates seamlessly with third-party providers, allowing for tailored solutions.

24/7
We run key areas around the clock to ensure that core responsibilities are always met - from bookings, maintenance and portals.

6,500
Properties under management.
Over 85 locations
From the top of the North to the bottom of the South.
We survey everybody that does business with us using the Net Promoter Score (NPS) methodology. It ranks people on a scale of -100 to 100. This is the main measure we base our service and results on, the direct feedback from all our clients. (12 months to June - 5576 responses)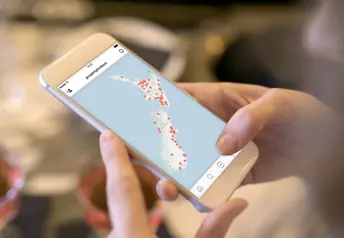 Here where
you are
No one knows property in the regions better than us. To know a market, you need to live in it. You can't service it from a distance. We partner with industry leaders to offer our clients unmatched insights, exceptional local and global reach and access to powerful exclusive databases.

Our promise
to you
When you work with us, you don't just have access to the one agent; you'll also have a team of equally committed salespeople, marketing experts and support staff, from the top of the North down to the deep South, working to get you the best result. This is our True Team Promise.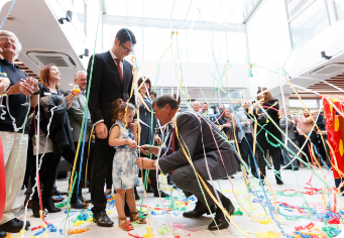 We give
back
We value commitment, community, family and fun, and we're loyal to where we are. That's why you'll find Property Brokers' people quietly putting enormous effort into all sorts of sports, cultural, charity and community events. It's our way of saying thank you for trusting us.

What's the next step?
With in-depth market knowledge, a good understanding of legislation, and a proactive approach, you can rest assured that all aspects of your property management requirements will be professionally administered by our award-winning team. Talk to us to see how we can reduce your risks and maximise your returns.

Find a Salesperson
From the top of the North through to the deep South, our salespeople are renowned for providing exceptional service because our clients deserve nothing less.


Find a Property Manager
Managing thousands of rental properties throughout provincial New Zealand, our award-winning team saves you time and money, so you can make the most of yours.


Find a branch
With a team of over 850 strong in more than 88 locations throughout provincial New Zealand, a friendly Property Brokers branch is likely to never be too far from where you are.