Prestige Portfolio is a collection of properties that defies the ordinary. This unique assortment is carefully curated to showcase only the most exceptional properties gracefully scattered across the picturesque landscapes of regional New Zealand.



Our whole team works for you
When it comes to luxury sales, the importance of having a cohesive nationwide team dedicated to selling your property cannot be overstated. We operate as one team without geographical limitations. With over $330m in luxury sales last year, our results speak for themselves.

Specialist
Our esteemed Prestige salespeople possess a profound understanding of the luxury market. They comprehend the distinctive marketing strategies and service levels required to captivate and accompany prospective buyers on a remarkable property journey.

Service, elevated
Rest assured that you will receive nothing short of outstanding service, impeccable marketing, and a level of care that surpasses ordinary expectations. We are dedicated to exceeding your highest aspirations.
True Global Luxury
Luxury Portfolio International is the world's largest truly global luxury brand. No other network has more properties priced over $1 million USD.
Our membership to this exclusive networks provide unparalleled marketing exposure to international buyers interested in New Zealand and operates as luxury buyer referral networks, directing luxury buyers from around the world straight to us.


Exclusive marketing
As soon as your property is live, it will be published free to the best local and global real estate portals to ensure we capture 100% of people looking for property.
There are also paid options available exclusively to Prestige Portfolio members across some of the world's most significant media companies and real estate-focused websites.
Results that speak for themselves

$330m
Luxury property sold in 2022

Winners
21 national REINZ awards

$4.2bn
Total value of sales in 2022

NZ made
100% family and kiwi owned

Almost 1 in 4
Residential properties are sold by our national referral group, NZ Realtors Network

Over 85 locations
From the top of the North to the bottom of the South

850+ staff
A True Team working for you across Property Brokers Country

350+
Charities and community organisations supported
We survey everybody that does business with us using the Net Promoter Score (NPS) methodology. It ranks people on a scale of -100 to 100. This is the main measure we base our service and results on, the direct feedback from all our clients. (12 months to April - 4020 responses) *Perceptive research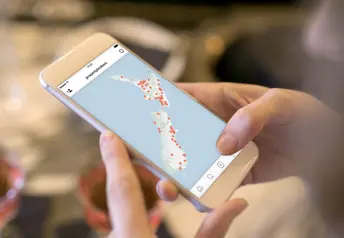 Here where
you are
No one knows property in the regions better than us. To know a market, you need to live in it. You can't service it from a distance. We partner with industry leaders to offer our clients unmatched insights, exceptional local and global reach and access to powerful exclusive databases.

Our promise
to you
When you work with us, you don't just have access to the one agent; you'll also have a team of equally committed salespeople, marketing experts and support staff, from the top of the North down to the deep South, working to get you the best result. This is our True Team Promise.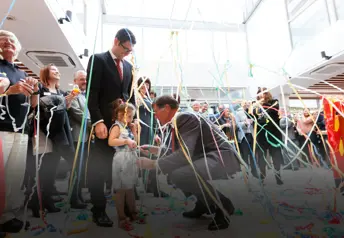 We give
back
We value commitment, community, family and fun, and we're loyal to where we are. That's why you'll find Property Brokers' people quietly putting enormous effort into all sorts of sports, cultural, charity and community events. It's our way of saying thank you for trusting us.

What's the next step?
Get in touch. It doesn't matter if you're ready to sell tomorrow, or are thinking of selling years down the track. A Property Brokers professional will be able to provide you with great advice to move you in the right direction.

Find a Salesperson
From the top of the North through to the deep South, our salespeople are renowned for providing exceptional service because our clients deserve nothing less.


Find a Property Manager
Managing thousands of rental properties throughout provincial New Zealand, our award-winning team saves you time and money, so you can make the most of yours.


Find a branch
With a team of over 850 strong in more than 88 locations throughout provincial New Zealand, a friendly Property Brokers branch is likely to never be too far from where you are.